In a surprising announcement, Israel's cabinet voted to take measures to prevent a Palestinian government collapse this week. The PA has sworn to destroy Israel while paying hundreds of millions of dollars to terrorists who have killed Jews. They are wallowing in corruption, violence and injustice. Many wonder why Israel would take measures to prop up this incredibly biased and corrupt institution.
In this article, we'll dig into who the Palestinian Authority really is, and why Israel is interested in propping up their government.
Why Would Israel Try to Prevent a Palestinian Government Collapse?
In a clip from an interview that President Biden gave to CNN this week, he seems to have realized something that Israel and many others have known for more than a decade. The Palestinian Authority, an interim governing authority for the Palestinian Arab people, is deemed by many as corrupt, incapable, and weak. Not only is it run by terrorists, but they have shown themselves quite unable to take care of their own people.
The fact that the Israeli cabinet voted this Sunday to prevent the collapse of the Palestinian Authority may sound strange. Since Israel must constantly take steps to stop extremism, violence and terrorism amongst Arab towns in Judea and Samaria, one would think that the collapse of the governing Arab authority in Israel's biblical heartland would be a good thing. Israel's reasons however, for propping up the Palestinian Authority, are not what you think. Keep reading for a look at the pros and cons of Israel stopping a Palestinian government collapse.
First, a little background . . .
History of the Palestinian Authority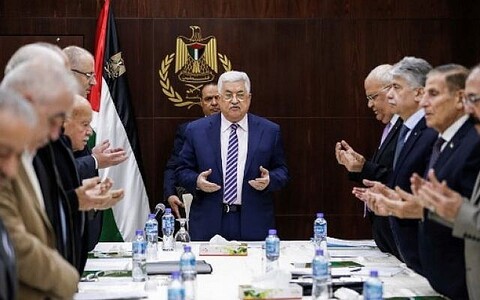 The Palestinian Authority was created in the wake of the 1993 Oslo Accords and was intended to be an interim government for the non-Israeli citizen Arabs who resided in the territory of East Jerusalem, Judea and Samaria. While semi-functioning as the ruling authority for the Arabs in this region, the PA has long been home to corruption, government-sponsored terrorism and persecution of minorities and religious freedom.
The first chairman of the PA was Yasser Arafat. The second chairman, Mahmoud Abbas (Abu Mazen) was elected in 2005. Although his term officially ended in 2009, Abbas retained his position. Today, he is still in office despite being 14 years past his official term. He continually refuses to hold public elections or resign from office. At 87, many wonder how much longer he can stay in office and who will eventually take his place.
For years, the PA has refused to negotiate with Israel, even after Israeli Prime Minister Ehud Olmert offered to cede 94% of Judea and Samaria's landmass to the Arabs, including a large part of Jerusalem. The PA bases its refusal to negotiate with Israel off of their determination to not recognize Israel as a Jewish nation. Their dream is to not only create a Palestinian state inside the pre-1967 borders. They want the entire land of Israel. They have repeatedly stated in public that they wish to see Israel pushed into the sea. You may have heart the chant "from the river to the sea, Palestine will be free".
The Palestinian Authority Gives Hundreds of Millions Annually to Terrorists
For years, the PA has made their pay to slay policy the top priority in their government. They even cut salaries to government workers in order to keep giving salaries to terrorists in Israeli prisons. According to the Israeli government, the PA currently spends $170 million dollars annually in payments to terrorists. Some estimates place the number as high as $280 million.
The Palestinian Authority is also harsh in its criticism and treatment of non-Muslims and critics. So much so that Christians have fled the PA en-masse. For example, Bethlehem's population was more than 90% Christians three decades ago and today is less than 10%. Christians have sought asylum in other countries, and those who choose to stay keep their identity a secret. They live in constant fear of beatings, imprisonment, or worse.
Israel collects nearly 70% of the PA's revenue for them, and provides much of their water and electricity. Without Israel, the PA would quickly collapse, and revert back to pre-1967 times, when Jordan ruled the area. If you speak to locals who lived here during the 50s and 60s, they will tell of Jordan's occupation when there were hardly any schools, hospitals, electricity, or other infrastructure. It was more or less a third world existence, until Israel came into the region. More on that topic another time.
With the incredible corruption of the Palestinian Authority, and their refusal to even recognize Israel as a Jewish nation, AND their incitement and involvement in committing acts of terror against the Jewish people, why would Israel want to continue propping them up, ensuring that the PA won't collapse?
Israel's Reasons for Preventing Palestinian Government Collapse
After the cabinet voted to make sure that the Palestinian Authority doesn't collapse, Israel issued this statement:
"In the absence of a change in the national assessment, Israel will act to prevent the collapse of the Palestinian Authority, while demanding that it cease its anti-Israel activity in the international legal-diplomatic arena, the incitement in its media and education system, the payments to the families of terrorists and murderers, and the illegal construction in Area C…"
Notice that Israel doesn't make any conditions for preventing the Palestinian government collapse, but rather several demands.
Israel's Security Minister Itamar Ben Gvir and Finance Minister Betzalel Smotrich were the only cabinet members who did not vote in favor of the decision.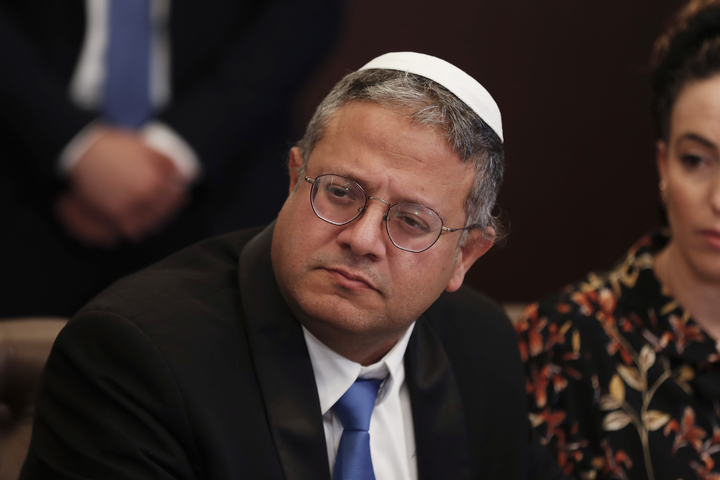 In a statement regarding the issue, Ben Gvir said:
"The vote was "delusional," and a "shameful decision to grant concessions and benefits to the Palestinian Authority." There is no greater absurdity than the fact that a body that encourages terrorism, pays salaries to terrorists and their families, encourages in the education system incitement in favor of the murder of Jews, takes over territories in Judea and Samaria, will win a basket of rewards from the Israeli government in the midst of a wave of terrorism…"
Biden Slams Palestinian Authority AND Israel in the Same Interview
In a surprising statement whilst giving an interview to CNN this week, President Biden said that the Palestinian Authority:
"has lost its credibility, not necessarily because of what Israel's done, just because it's just lost its credibility, number one, and, number two, created a vacuum for extremism. It's not all Israel now on the West Bank, all Israel's problem, but they are a part of the problem…"
Unfortunately, Biden also managed to find fault with Israel in the same interview:
"This cabinet has some of the most extreme members of cabinets that I have— that I have seen. And I go all the way back to Golda Meir."
Security Minister Itamar Ben Gvir didn't pull any punches in response to Biden:
"The president must internalize that we are not just another star on the American flag. In what way am I extremist? In that I believe Israeli citizens should defend themselves? In that I distribute weapons to Israelis to defend themselves? In that I give backing to our soldiers and policemen? I invite President Biden for a tour of Jerusalem and Hevron in order to see that our extremism stems from our incredible love of the state of Israel."
The Palestinian Authority Rejects Israel's Demands
Regarding Israel's stipulation that they stop paying terrorists, building illegally on Israeli state land, and their anti-Israel incitement and work in their media, education and the international arena, the PA made it very clear that they reject all of it.
In response to Israel's decision, PA Prime Minister Muhammed Shtayeh said:
"Israel's condition that we stop our actions in the international arena and in return our funds will be returned to us – will not happen. Regarding cessation of funds for the martyrs and prisoners – that will not happen either."
The Palestinian Authority's Foreign Ministry also issued a statement:
"The statements about preventing the collapse of the PA are a continuation of the steps taken by the occupation government to weaken us. This is an attempt to hide the actions of the extreme right-wing government that wants to destroy the PA and harm it through the bloody escalation against the Palestinians and their lands…"
Stopping Palestinian Government Collapse is the Lesser of Two Evils
In 2005, Israel gave away the Gaza Strip to the Arabs. At that time, Fatah was quickly ousted from power and the region was taken over by Hamas. Since then, tens of thousands of rockets have been shot into Israel by Hamas and other radical groups.
Israel knows that as bad as Fatah is, Hamas and other terrorist groups are much worse. To put it simply, Israel has decided to prop up the Palestinian Authority because they have deemed them the lesser of two evils.
The real question is, wouldn't Israel declaring sovereignty over the entirety of Judea and Samaria be a far better option for both Jews and Arabs who live there?
Let me know what you think in the comments below.