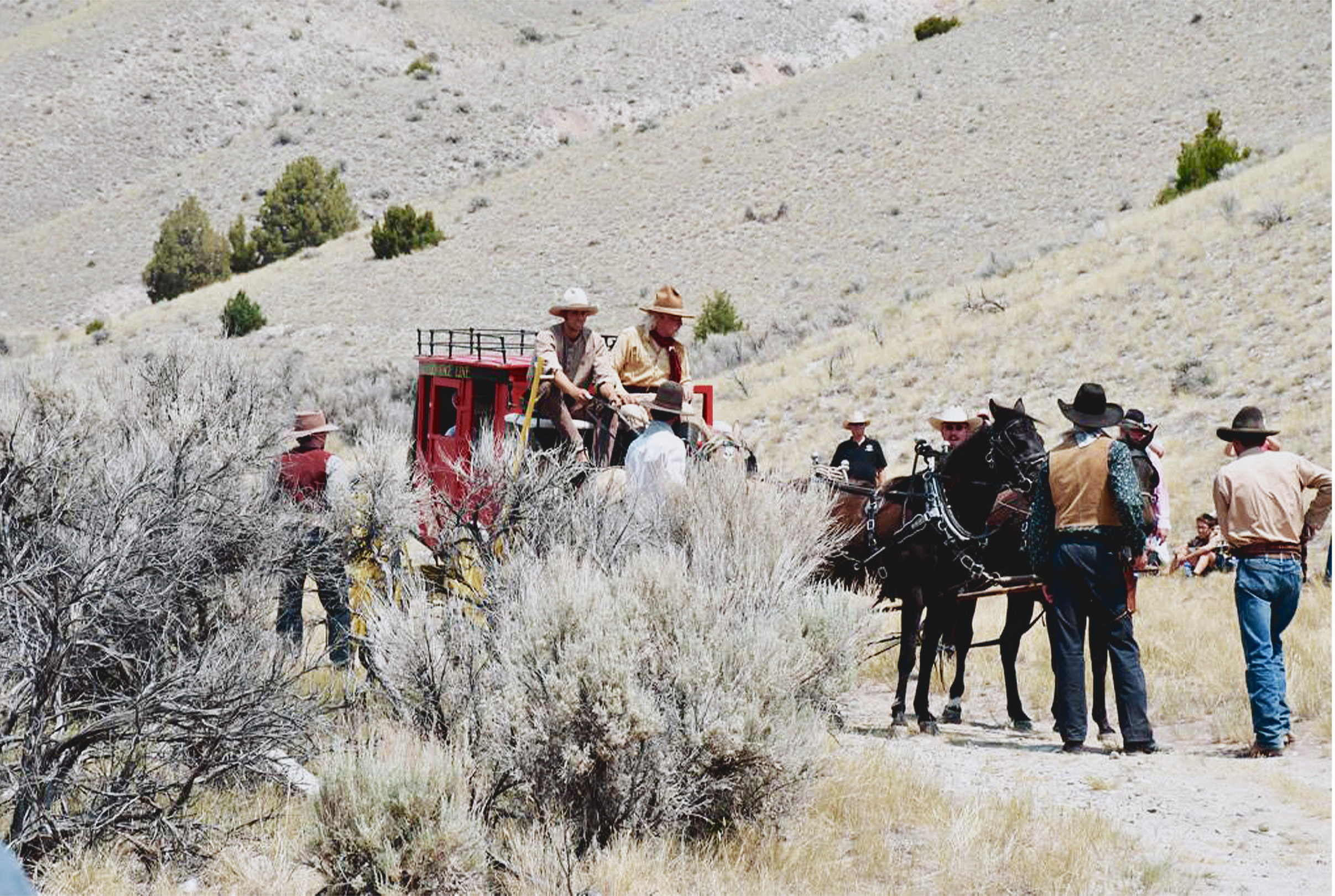 The photos of four cowboys traveling through JFK airport to Israel have gone absolutely viral, trending on social media with millions of views spread across the internet. If you're affiliated with anything related to Israel, you've probably seen their photos multiple times everyday on multiple social and traditional media platforms.  
So… Why Are These Cowboys in Israel?
To help, of course! What else are cowboys known for? While rumors are floating around that they're here to go and help on the southern border and in Gaza, they're actually here to help in Judea and Samaria, the Biblical Heartland, with Operation Ittai.
John, Zeke, Yoss, and Luke, from Montana and Arkansas, came to Israel DURING war time for one purpose: to strengthen and support the Jewish people during this awful war. While many people have spent the last few weeks looking for flights to leave Israel, these four cowboys from the United States were finding their flights to travel to Israel.
When they were first spotted in JFK airport, and then again in Ben Gurion airport in Tel Aviv, their cowboy hats and belt buckles took the mostly Jewish travelers by surprise. Several random photos were taken, posted to social media, and a viral sensation erupted.
Since arriving, the four young cowboys have been inundated with interview requests, photographers and invitations to Shabbat gatherings, and tours all over Israel. Whilst taking these invitations as an opportunity to encourage and strengthen the people of Israel, they are also focusing on their original mission for coming to Israel: Operation Ittai.
What is Operation Ittai?
Operation Ittai's mission is to equip and defend the 200 communities in Judea and Samaria, airlifting critical and essential supplies and equipment that they have been forced to do without since most of Israel's military has been called to the war fronts. These supplies are basic and essential needs and none of the products are purchased unnecessarily or in excess. The primary supplies we're helping these farms and communities obtain are flashlights, helmets, bulletproof vests, drones, and other necessary needs for these under-equipped communities.
You might be wondering why there is a need for supplies in Judea and Samaria. The war is mainly on the northern and southern borders, right? Not entirely. Hostile Arabs surround every Jewish community in Judea and Samaria and many have direct affiliations with Hamas. Since October 7th, 2023, Israeli security forces have already arrested more than 700 Hamas operatives in the so-called 'West Bank". Even more concerning, the Jewish and Arab communities in Judea and Samaria don't have as defined and respected borders as the fence surrounding the Gaza Strip and between Israel and Lebanon. This means the war truly affects every single person in Israel, not just in an emotional sense, but also in a security sense.

We named this project Operation Ittai because of the story in 2nd Samuel 15. In this passage, we read about the period of time when David and Israel were attacked by Absalom. Ittai was from Gath, which is close to modern day Gaza, and he chose to stand with King David and all of Israel no matter what the life or death consequences may have been. Ittai was a normal man from the nations, as many of us are, but when Israel faced a time of crisis and need, he chose to not turn a blind eye and flee, but to align himself with Israel and fight for them. Today we have an opportunity to be an Ittai in our generation.
How Can We Be Like the "Viral" Cowboys from America?
While not every person can come into Israel clad in their boots, buckles, and ten gallon hats, every person can share the workload with the cowboys by participating in Operation Ittai by spreading the word of the reality of the situation here in Judea and Samaria, sharing about this project, and by donating to this cause. By the time you've accomplished all that, you may have just earned your own pair of boots and a cowboy hat. Now to just get that accent down….