On November 1, leaders from all around the world assembled in Glasgow, Scotland to discuss one thing: climate change.
At this conference, Israel was disrespected in more ways than one. Mohammad Shtayyeh, the prime minister of the Palestinian Authority, made some very negative statements in regards to Israel throughout his speech and told some blatant and horrible lies. Besides this, United States President Joe Biden refused to meet with Israel's prime minister, Naftali Bennett, in a move of utter disregard for Israel.  
The PA prime minister started out by saying that Israel's "colonial settlements and their waste" are "Palestine's most significant environmental dangers."
See this tweet from Shtayyeh at the start of the conference:
Just arrived in #COP26Glasgow. With leaders from across the world, we'll explore avenues of mutual cooperation to protect our precious planet. We're here today to tell the world that the Israeli occupation is the most critical long-term threat to the Palestinian environment. pic.twitter.com/xdhGQFd6UB

— Dr. Mohammad Shtayyeh د. محمد اشتية (@DrShtayyeh) November 1, 2021
He said that Israel was "targeting land, trees, and water resources," and claimed that "around 2.5 million trees have been uprooted since 1967." He also said that Israel was "exhausting the resources of the Dead Sea, which threatens to dry it up, and restricting Palestine's access to its shores."
This may sound like Israel is causing great damage to the environment, but if we look a little deeper, then we will see that the PA, is in fact, the main reason that there is pollution happening in Israel. 
Examples of Palestinian Pollution in the West Bank
The Prat Stream, which runs from Jerusalem to the Jordan river is polluted from sewage dumping into it from the nearby town of Al-Bireh and the Shiban Stream is polluted by the slaughterhouses of Ramallah. Nahal Alexander is contaminated by the PA oil mills in Samaria while the Hebron River is being contaminated by Hebron's marble industry.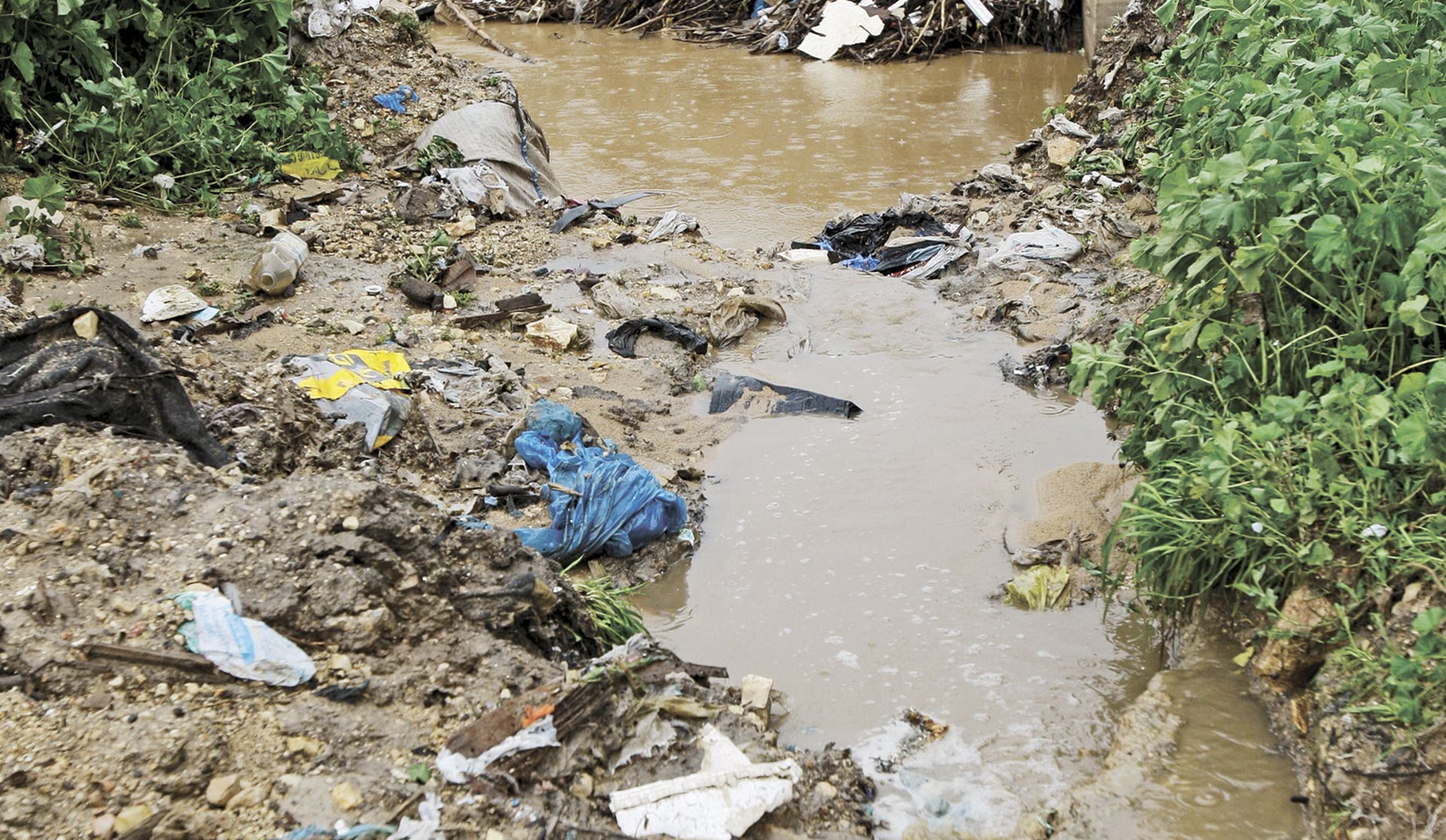 Near Ramallah, the Palestinians burn tires to get wire they extract from the inside. If you drive through Judea and Samaria, you can see fires constantly burning in many places, where they are either burning trash or tires. 
The sewage from the town of Bir Zeit and the nearby university is flowing as a stream of raw sewage through Samaria, with zero treatment.
According to Regavim, a right-wing NGO in Judea and Samaria, "The Ramallah municipality poured massive mounds of trash into an abandoned quarry in the Binyamin region. More than 10,000 cubic feet of garbage were dumped there for weeks and then set on fire. The fire burned for almost a week, and the smoke reached the outskirts of Jerusalem." 
Eitan Melet, the field coordinator for Regavim accused Shtayyah of "lying to the whole world."
"The PA has zero control over the environment in Judea and Samaria, polluting and suffocating both Israeli and Arab communities," he said.
The statements by Mohammad Shtayyeh in regards to Israel "polluting" Judea and Samaria were completely unfounded. Sadly, the Palestinian Authority will do everything in its power to deplore Israel even if it means outright lying. How long will this go on?
As supporters of Israel, we have a responsibility to stand up to these outrages. Please don't listen to the lies that the mainstream media are putting out everyday in regards to this chosen place and find out what is actually happening.
We encourage you to do your own research and see for yourself that the PA is indeed "lying to the whole world."